Donate to Freestyle Manitoba
Freestyle Manitoba is a not-for-profit organization that enhances the growth and development of quality programming and excellence through various sport disciplines including slopestyle, moguls, big air and much more. Freestyle Manitoba aligns with long-term athlete development, and emphasizes safety in an athlete-centered and ethically based system while encouraging our members to chase their Olympic Dream. With a head office in Winnipeg, Freestyle Manitoba spends its winter months traveling across Manitoba hosting various events at Springhill, Asessippi, Stony Mountain, Falcon Ridge, and many more. During the spring and summer months Freestyle Manitoba works tirelessly hosting trampoline training with a dedicated team of skiers.
Freestyle Manitoba offers a unique style of partnership as we host events at Manitoba's top ski resorts with viewers that have a unique passion for skiing, snowboarding, fitness, and sport. Companies have provided unique, engaging, and experimental opportunities to leverage Freestyle Manitoba to:
TRAIN COACHES
SUPPORT SKI RESORTS
GENERATE AWARENESS & VISIBILITY
LAUNCH AND SHOWCASE PRODUCTS
BUILD CUSTOMER RELATIONS
GIVE BACK TO THE COMMUNITY
The benefit to our partners is that while sponsorship asks for the attention of the customer, it has the great potential through on-site activation, magazine coverage, charity events, and more to deliver a great return on investment.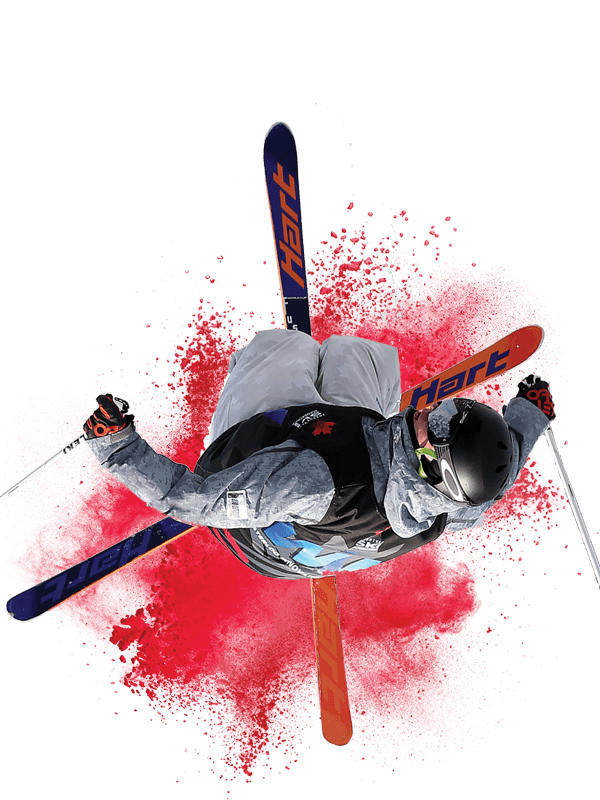 Partnering with Freestyle Manitoba is unique because our brand is
WANTED
The audience is attentive to sponsor messaging during the celebration of their passionate lifestyle and community: a lifestyle sponsor products help create.
VALUED
Audience research on sponsorship is extremely positive. Not only is it viewed as appropriate for sponsors to partner with youth sport organizations, but also, that sponsorship adds value by funding activities and event enhancements that would not be possible without support from sponsors.
RESPECTED
Sponsorship is viewed favourably because it is seen as a form of advertising that gives back and benefits someone else; for each new sponsor a not-for-profit receives, it can do that much more for the community.
DIRECT
Sponsorship opens the most direct channel of communication to solicit customer feedback and insights. Partnering with Freestyle Manitoba will allow you to share your product, and have potential customers test and, in some cases, buy your product right on the ski hill.
This email address is being protected from spambots. You need JavaScript enabled to view it.

This email address is being protected from spambots. You need JavaScript enabled to view it.