Rowan Parnell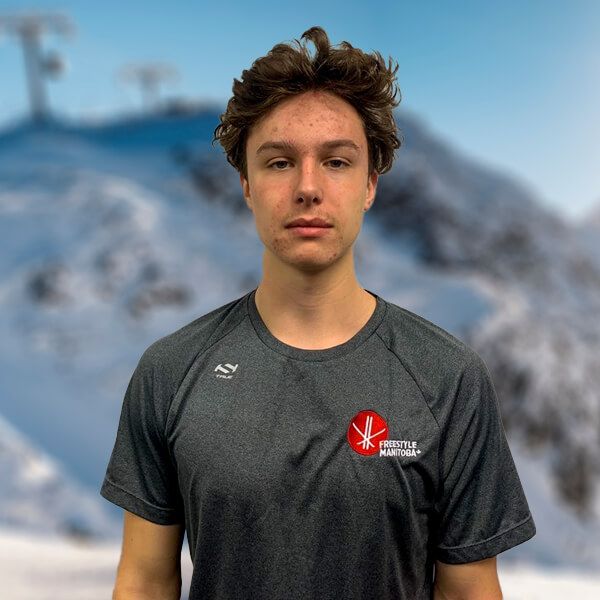 Quick Facts
AGE

18

HOMETOWN

Winnipeg, Manitoba

HI PERFORMANCE TEAM SINCE

HOME CLUB

Winnipeg Freeriders

SPONSORS
Career Highlights
2022 3rd overall in slopestyle Yukon Canadian open tour

2022 4th overall in big air Canadian open tour in Horseshoe, Ontario

TEAM CAPTAIN of Manitoba for Freestyle skiing for Canada Winter Games
Rowan started skiing at a very young age which was introduced to him by his dad. He began skiing at stony mountain ski hill until he was recognized by the Winnipeg Freeryders ski club and invited to join the team.
After seeing events like the X-games and the Olympics, Rowan was motivated to compete at a national level at the age of 13 at his first junior nationals in Whistler, BC.
Throughout the early years of development, Rowan struggled to stay competitive with his peers nationally due to the lack of facilities in the province to take his ski skills to the next level.
In the past 3 years, Rowan has grown leaps and bounds in his progression, acquiring two different off-axis doubles, and is the first Manitoban to do so. This trajectory of passage due to the growth of facilities in the province and dedication to out-of-province trips has made rowan a threat to the podium at Canadian competitions.
This momentum from the previous Canada Cup serves as a turning point which Rowan plans on taking to the Canada Winter Games, where he is aiming for the podium.